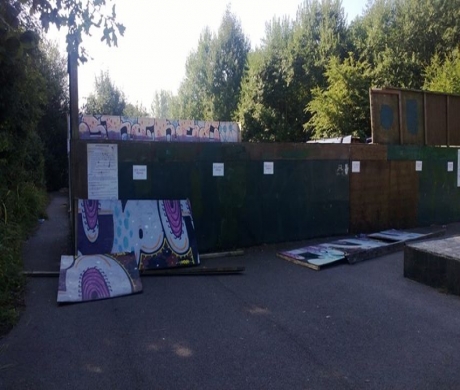 13 September 2013 14:36 PM
Southwater Parish Council has warned that it cannot continue to maintain the local skate park if it is vandalised. At a meeting of the Finance and General Purposes Committee last week, it was agreed that it would pay for the repair of the damage, but the ongoing future of the ramp would be discussed at a meeting on 25th September.

The park suffered £4000 worth of criminal damage, when vandals struck 10 days ago, forcing the cancellation of a Skate Jam this weekend. The park has been closed since and is not likely to re-open before the end of October. There is a reward of £500 for information leading to a conviction of those responsible.

A Council spokesperson said that a programme of refurbishment for the skate ramp was agreed last year, and work has had to be brought forward to ensure the structural safety of the end platform. Whilst it has allocated money for the maintenance of the skate park, it cannot keep paying for the repair of criminal damage. The ramp is insured, but premiums are likely to rise considerably due to these expensive claims.

The spokesperson added: "The message is clear - look after the skate park, or lose it".




Tags: skate park, vandals