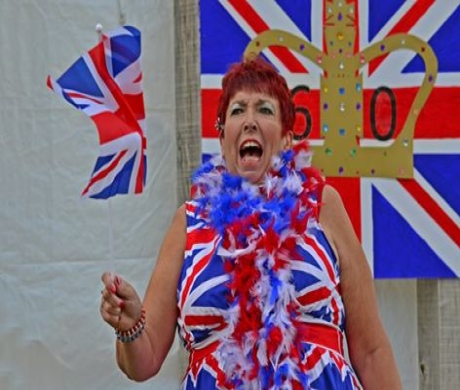 16 October 2013 12:34 PM
Well-known Horsham classical singer, Dianne Walters, will step down as musical director of celebrated Horsham choir, The Pleasure Singers, after its 4-day trip to Horsham's French twin town Saint-Maixent-l'École.

Dianne, who has led the choir for 18 years and built it from 15 to 40 singers, is due to leave Horsham for Bedfordshire towards the end of this month. Under the professional singer`s direction the choir has raised well over £18,000 for various charities.

The choir will perform two concerts, Dianne`s swan song, during its visit to the ancient town in western France. This tour, which starts tomorrow, follows a very successful visit in May to Lage, Horsham`s twin town in Germany.

"I am now leaving the area, and am very sad to leave such a lovely choir, but am thrilled to hand over the 'baton' to Laura Skuce and I am sure the choir will keep going from strength to strength with her wonderful enthusiasm and also Mark Reeves on the piano", Dianne said today.

Picture: Dianne at Horsham Garden Music Festival last year.



Tags: N/A