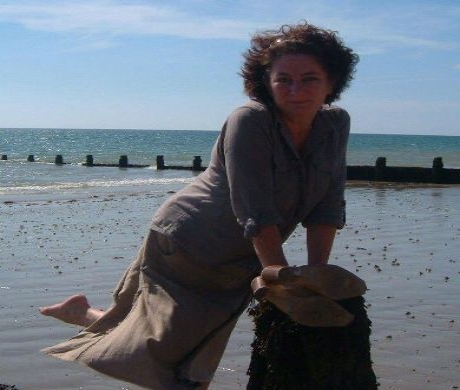 2 June 2014 09:53 AM
Session Four:
Yoga. The Millennium Hall, Horsham.
The Journey Continues by Heidi Francis-Joy

Friday, 30th, May 2014
12.30 - 1.30pm

Why was I so worried about doing yoga? Ridiculous! I think that because of my hip, I panic that it will hurt - whereas I should be using these lessons to relax and loosen up so it gets better. The wonderfully calm and reassuring Emilie, who runs the class, put me at ease immediately. Must point out that if you are doing these sessions with a '˜problem' do let the instructor know and they will adapt, as Emilie did, any exercises for you.

Once again, felt a little odd laying on the floor with new people, but I am trying all these classes for the first time, so it will be. But Emilie and all, were so friendly I almost relaxed so much I had a problem opening my eyes again. When I discovered that the chap in front of me was 91, it made me feel I was being a bit wimpy about this!

"Just do what you feel comfortable with and maybe try an extra millimetre stretch.' That was the great thing: Emilie encourages but does not push you. It is all about getting the mind, body and breathing together.

"Relax; let everything go from your mind. Yoga is a discipline. Stretch the muscles unload the brain and breathe.' What I didn't realise was how important breathing is - well I do, otherwise I wouldn't be typing this! But with yoga, the big '˜inhale and exhale' is very important with every move. I obviously do not inhale enough normally as the oxygen rush made me feel quite dizzy - or that may have been the front bends!

Although I have never done yoga before, I felt I was automatically moving to the next move and as I am sat here typing, I am repeating the stretches that I learnt today from Emilie. Thank you.

Really enjoyed the session - it's all very calm and you can extend, literally, as much as you feel comfortable with and I got to be a cat - You are going to have to try it if you want to find out how!

Parking behind the Millennium Hall is free. Details of Emilie's classes can be found here or call the Horsham District Wellbeing Get Active team 01403 215111.



Tags: Heidi Francis-Joy