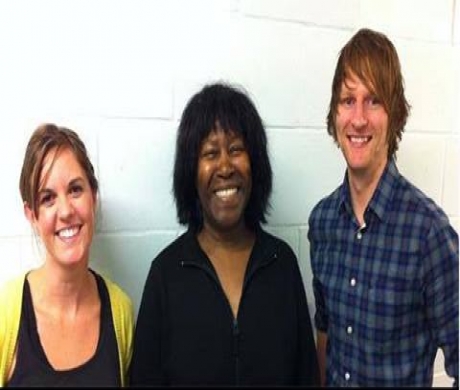 16 June 2014 16:58 PM
Horsham-based acoustic folk duo, Pipe and Tabor, are to be Joan Armatrading`s support act when her world tour reaches Horsham on the 2nd of October and Guildford on the 12th of November.

This her last major tour and her first solo tour.

Tickets for the Horsham appearance have sold out, but you can still listen to Pipe and Tabor here.

Picture: The duo with Joan Armatrading.
Tags: N/A