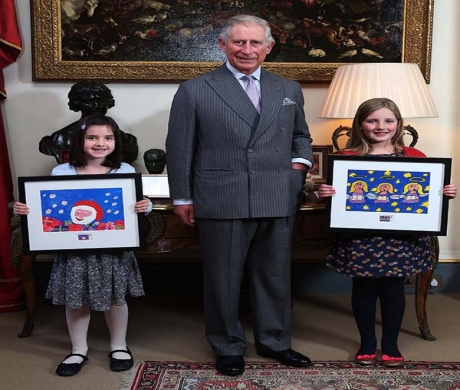 31 October 2013 14:38 PM
7-year-old Molly Robson from Leechpool Primary School, Horsham, has won Royal Mail`s competition to design this year`s first class Christmas stamp. Her design was one of 24 shortlisted out of 240,000 entries for judging by a panel which included the Prince of Wales and author Lauren Child. Rosie Hargreaves, aged 10, from Ermington, Devon, won the competition to design the second class stamp.

Not only do the girls each win £1000, but their schools also get £1000 each. View the stamps here.

Pictured: Molly (left) and Rosie with the prince of Wales.

Tags: N/A