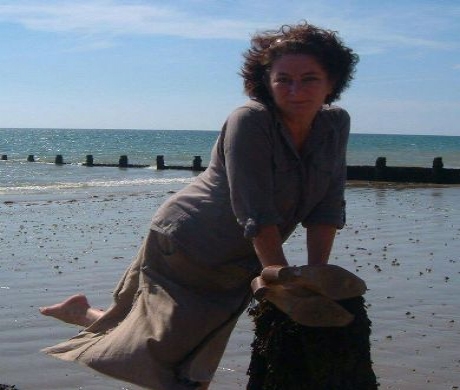 29 May 2014 15:40 PM
by Heidi Francis-Joy

After being diagnosed with osteoarthritis in the hip, at the ripe old age of 48, I determined to exercise more - something we all say but seldom do. Never having had a regular exercise regime - after all, I'm still young – I was starting to feel a bit '˜creaky'! Then I heard about the Horsham District Wellbeing scheme from a friend's mother. Called '˜Get Active', you can try 10 classes for free. When I rang the number she gave me, I was invited to meet Tess, who runs it, the next day. Emailed with a huge list of 95 different classes I could try, I leaned towards the softer options - swimming was recommended by my doctor - but all sorts are on offer ranging from '˜Stretch and Relax' to '˜Body Combat'.

Meeting with the friendly and informative Tess at Horsham Council North, we decided to start with a 3 week course of Aqua fit, yoga and Pilates, with a swim a week as well.

So this is my '˜Get Active' diary.

Session One:
Aqua fit - The Pavilions in the Park, Horsham.
Wednesday, 21st May, 2014.

Plunging In.

Parking at The Pavilions is easy and, at £1.60 for 3 hours, very reasonable. The staff are helpful and friendly. When I explained it was my first time, I was pointed in the right direction and even managed to operate the locker with no problem (tip, take a pound coin - refunded) and told: "Oh, you're with Gemma. She's great; let me know what you think.'

Not having done any organised exercise before, it took a while to get use to being in a pool with 28 other people. To begin with I felt self conscious, but the routines were well thought out and easy to follow. When I got into the flow I really began to enjoy it and feel more comfortable. The music helps and Gemma is so energetic and enthusiastic you forget about your surroundings and start discovering muscles you haven't used for ages. There is no pressure to do any more than you think you are capable of. Using the buoyancy snake was fun - not only does it support you for exercises, it also provides resistance for upper body routines. The class lasts for ¾ of an hour and flies by, so definitely take the plunge.

Oh, and my comment about Gemma: "She is irritatingly perky'. I mean that in the most respectful way - she is a really good teacher. I just wish I was as young, had as much energy and moved so easily. After a few more classes I hope to achieve the latter two but fear I may not retrieve the first.

Session Two:
Swimming - The Pavilions in the Park, Horsham.
Friday, 23rd May, 2014.

Swimming in the Rain!

If you have a swimming voucher, check out the '˜All Welcome' swimming times and dive in. Well, diving is not allowed, so just use the steps.
This is the thing about organising your own exercise regime and not being held to a schedule. When I left Sainsbury, with my swimming effects in the car, it was pouring with rain. Nothing was booked, it was up to me. I was tempted to just go home but I am determined to continue.

I found the slow lane in the pool and did 10 lengths, interspersed with the exercises I had learnt on Wednesday. I could have done more, but didn't want to overdo it. Exercise should be fun and not a chore. Then I remembered the heated outside '˜swirley-swirley' pool. As it was still raining, I thought "why not?' A most peculiar sensation - drifting around on the current in the rain. Made me smile and I forgot I was exercising - felt good.

Had a bit of a down turn at the weekend. Being sensible and foregoing my usual heels and trademark '˜sway', I wore flats for the 20 minute walk into town to keep active. Must admit, that on my return, I ached. But I realise that I am not going to get fit in a week and want this to be a lifestyle change anyway. So on to week 2.

Session Three:
Swimming - The Pavilions in the Park, Horsham.
Wednesday, 28th May, 2014.

Attack of the Giant Lobster.

It's half term and the pool is busy, but there is still plenty of space in the lanes. I started my lengths determined to do more than 10.

Watching the other swimmers has made me realise I have a very '˜individual' swimming stroke - a cross of breaststroke and crawl. I think a couple of lessons would be an idea! I was warned when I went in that it was lane swimming until 2.00pm. That gave me 45 minutes. I was going well until I was aware of an odd noise and an influx of young people. Then there was a giant inflatable lobster and the lane markings were being removed. I put my head down, literally, and finished my aim of 20 lengths.

I left before the huge crustacean entered the pool. I probably missed out on some fun, but it meant that the '˜swirley-swirley' pool was empty so I relaxed in there and did my '˜cool down' stretches. Even if you are not exercising energetically, if you are not use to it, you need to relax and stretch your muscles afterwards. I find myself doing it so much more often at home now. I do a lot of computer work and have realised the importance of getting up and walking around regularly.

So tomorrow is Yoga. I fear I will sit down and not be able to get up!

Picture: Heidi all at sea.




Tags: Heidi Francis-Joy