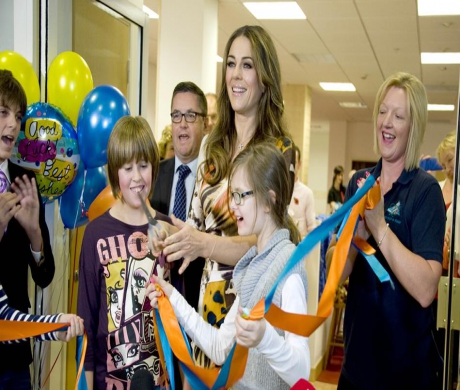 26 January 2015 17:44 PM
A 7-day a week crèche and care centre for disabled people is coming to Horsham`s Swan Walk shopping centre. Charitable foundation Hop, Skip and Jump has worked with Horsham District Council and other parties to bring to the town this specialist facility for people with complex needs.

It will be a drop-in centre in which skilled carers provide a safe, supervised environment where children and young adults can be left while their parents or cares take a break to go shopping or just meet friends.

The centre, to be opposite Wilkinsons, will contain a soft play area, an art and music space, sensory facilities, a fully accessible wet room and changing facility unit and fully qualified, professional staff.

As a drop in centre there will be no need to book and visitors can stay for an hour or up to a day. Fees range from £5 an hour to £14 an hour depending on the level of care required and the centre can advise on how to set about getting funding from various sources.

The foundation runs three other centres – in Cheltenham, Bristol and Swindon. Click here for videos about these centres.

Cabinet Member for Horsham Town Cllr Helena Croft said:
"I am delighted that this amazing facility is coming to Horsham. It will make such an enormous difference to both disabled people and their guardians and will dramatically improve the lives of carers struggling to cope with the extra demands of caring for those with specialist needs. It is a tribute to the hard work of successful partnerships between the council, local people, Swan Walk Shopping Centre and not least the Hop, Skip and Jump Foundation. It will be a great asset to the town in so many ways."

On hearing the news, MP for Horsham Francis Maude said: " Clearly Hop, Skip and Jump have made a very powerful case to all of us that what may seem a small thing to most people – going into town to do some shopping with children in tow – can become a logistical nightmare for parents of severely disabled children.
"I am delighted that Horsham has proved itself to be a forward-thinking council in this practical initiative, and heartily commend all those involved in bringing it about."

Picture: Liz Hurley opening the Swindon centre in 2011.

Tags: Disabled