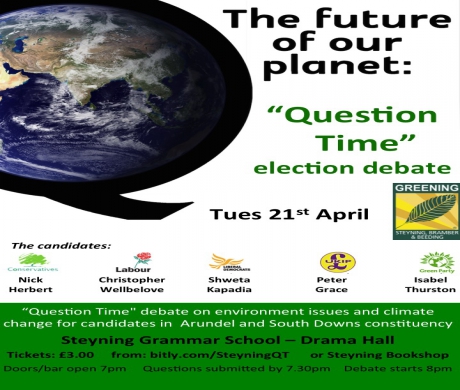 24 March 2015 16:05 PM
All Arundel and South Downs constituency parliamentary candidates are to be grilled on their approach to climate change and the environment at a "Question Time" style hustings debate.

Peter Grace (UKIP), Nick Herbert (Conservative), Shweta Kapadia (Lib Dem), Isabel Thurston (Green) and Chris Wellbelove (Labour) will face there interrogators at Steyning Grammar School drama hall on the 21st April.

Chairing the event, organised by campaigning group Steyning 10:10 Climate Action Group will be Robin Hart, Programme Director at Wilton Park Conference Centre.

More details here.
Tags: N/A