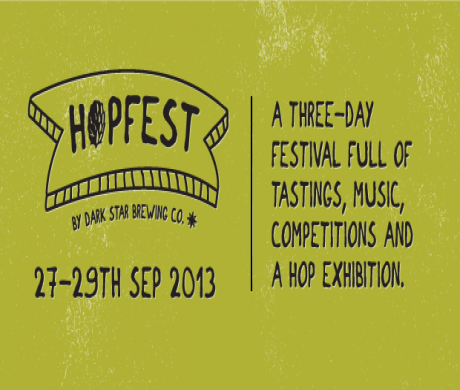 26 August 2013 11:56 AM
This season`s first barrels of Dark Star Green Hop Ale will be on hand for the opening of Dark Star`s free three-day Hopfest at Partridge Green on Friday 27 September. The ale brewed from fresh hops from this year`s harvest will be tapped at the brewery`s pubs in Partridge Green, Shoreham and Brighton on the Friday night.

Saturday and Sunday will feature live music, beer tastings, Morris Dancing at the brewery and a treasure hunt in Partridge Green village.

Tickets for a bus tour in the Dark Star bus to Kissingate and Downland breweries can be had for £10 each, but have to be booked in advance at the brewery shop (01403 713085).

James Cuthbertson from Dark Star said: "We're all really looking forward to hosting Hopfest again, particularly as last year was such a huge success. It's a great chance for us to open the doors and let people see what happens in the brewery, with experts on hand to explain the brewing process and talk people through the beers. Between the brewery and our Brewery Tap, The Partridge, there'll be lots to see, do and of course taste – it should be a fantastic weekend'.