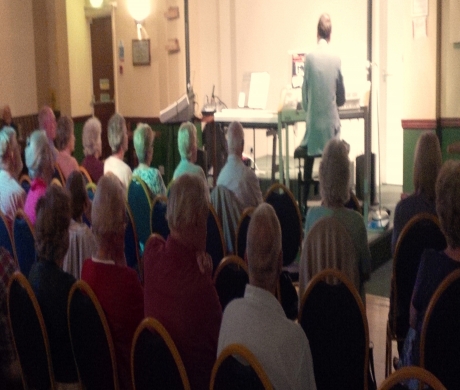 19 June 2018 12:40 PM
Horsham MelodyTimes, a new series of concerts, hit the right note when it opened at the Roffey Club last week. Over 50 people made their way to Spooners Road Horsham to hear the music of Glenn Miller, Liberace, Andre Rieu and others played by Michael Wooldridge and Chris Stanbury.

These two top organists decided to start Horsham MelodyTimes concerts following the folding in January of Horsham Organ Society, which had successfully run concerts in the area for over 40 years.

Chris said how pleased he was that there was "now somewhere in the area where people could come together to enjoy our kind of music in a warm and friendly atmosphere".

Their next concert features David Harrild, who, with over thirty years of experience in entertainment, is popular all around the UK for his chatty concerts packed with swing music, lively Latins, country favourites and more. Michael explained that besides his concert work, David is also the brains behind the many sound presets offered in the latest TRX Organ Systems, so players will be thrilled to see him perform live on the latest Yamaha flagship, the Genos. Click here for details.



Tags: N/A