What`s On At Horsham Museum and Art Gallery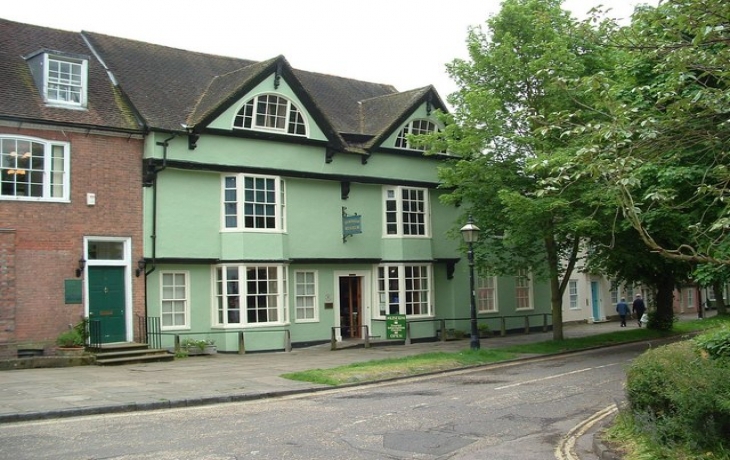 Friday 19 July 2019
Four exhibitions at Horsham Museum, 9 Causeway, Horsham, RH12 1HE (01403 254959).

10.00am - 5.00pm. Entry free.

• Adventures in Art - 90 Years of Changing Tastes

This stunning and colourful exhibition showcases some of the great artists of Sussex today whilst connecting to the past masters as it also explores the fascinating story of the 90 year old Horsham based Association of Sussex Artists. Adventures in Art reveals how a Mr. J. T. McGaw founded the Association through a call for artists to exhibit at the newly opened Horsham Drill Hall. The response was encouraging enough to create the Association three months later.

The Museum will be displaying one of the paintings from that very first meeting, Bainbridge Copnall's Calves at Horsham Market alongside art painted by current members for the exhibition.

Adventures in Art draws on Horsham Museum's collection of art acquired over the last 60 years as it sought to hold works created by Horsham District people. Research undertaken for the exhibition revealed their unbeknown membership of the Association, for example the popular watercolourist Edwin Harris, bird painter Noel Hopkin and the artist/etcher Dr Sparrow.

This exhibition is not though one of just retrospection. The Association wanted to be part of the District-wide Year of Culture; this exhibition will display some of the best art around. Throughout the Association's existence, commentators have argued "where is the contemporary?". As this exhibition shows the Association's view is that talent and quality of art is in itself worthy of exhibition, irrespective of what school or trend of art it follows.

Until the 20th of July.

• Below the Belt- Costume Exhibition

An eclectic selection of the many types of clothing worn below the waist, taking in underwear, footwear and most layers in between.

Until the 14th of September.

• Impressions of Sussex by Ian Hadley

Ian Hadley is a local self-taught landscape artist who specialises in acrylic paintings of The County of West Sussex. He has found inspiration in its beauty and variety and paints scenes of its historic old market towns such as Horsham, the rolling countryside of The South Downs and its vibrant coast.

Until the 31st of August

• A Garden of Botanical Art: Celebrating Original Works by Horsham District's Leading Botanical Artists

Botanical art, the beautifully exquisite celebration of the natural world blending art and science in technical and artistic perfection, is a challenging and demanding art form. The ancient market town of Horsham has been the home of some of this country's leading exponents who have not only developed the eye, brush and palette, but have inspired a new generation of local artists.

Until the 14th of September

Click here to see what else is on this week.

Picture © copyright Paul Shreeve: Horsham Museum.