What`s On At Horsham Museum and Art Gallery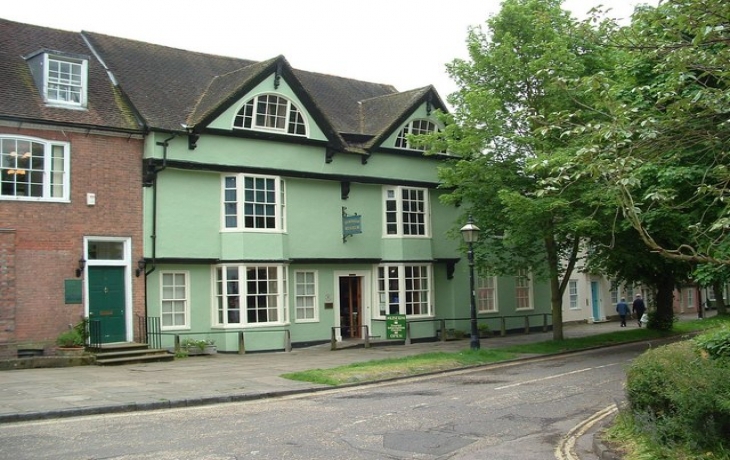 Monday 16 September 2019
Four free exhibitions at Horsham Museum, 9 Causeway, Horsham, RH12 1HE (01403 254959).

10.00am - 5.00pm. Entry free.

• A Collector's Passion – Scottish Oils in a Private Collection

Every now and then the opportunity occurs when Horsham Museum & Art Gallery can showcase work that you will never get the opportunity to see again. This is one such event; a private collector is very kindly lending the best of his collection of Scottish oil paintings. It is different, interesting and colourful and not what you would expect in a Sussex museum.

Until the 26th of October

• Heritage of the District in 100 Objects

A major exhibition that will use objects to explore the fascinating and largely unknown heritage of the District. Ranging from a silver desk set awarded for the best sheep, a symbol of the agricultural revolution, the flag of the unknown warrior, to a Saxon buried without Christian symbols. Combining objects, photographs and paintings, it will be a real eye opener even for those who think they know the District well.
The exhibition is based on the accompanying book produced by the Horsham District Heritage Forum.

Until the 12th of October.

• Below the Belt - Costume Exhibition

An eclectic selection of the many types of clothing worn below the waist, taking in underwear, footwear and most layers in between.

Until the 16th of October.


• Splashes of Artistic Excellence Alison Ingram & Cherry Parsons

Small, bright, vibrant Splashes of artistic excellence are on show this year in the temporary exhibition space on the ground floor. Showcasing recent work by:
Alison Ingram: Until the 28th September
Cherry Parsons : 8th November – 3rd January

• Alison Ingram - Wildlife Treasures

Alison has been developing her distinctive style for 20 years. She is well known for her unique interpretation of wildlife, using colour, light and design to create lively contemporary paintings. These are instantly recognisable and unforgettable.
Alison's passion for wildlife is reflected in her work and shows her understanding of animal and bird behaviour, and their interaction with the environment.
Originally a traditional wildlife artist, Alison had a change of direction in 1999 moving to a more experimental abstract style of working. Alison won First Prize in the Experimental/Abstract category of The Artist 2000 Celebration Competition, with her first abstract painting 'Puffin Paradise'. Since then she has developed her very distinctive style.

Until the 28th of September.

Upcoming.....

• Colourful Places - the Multi-Coloured District by Sarah Duffield

One of the highlights of the year will be the beautiful exhibition by Sarah Duffield whose paintings have captured in her unique way, the colour, vibrancy and picturesque scenery of Horsham District. Showcasing in public for the first time will be the four specially commissioned views of the District along with paintings and prints for sale.

28th September until the 14th December

Click here to see what else is on this week.

Picture © copyright Paul Shreeve: Horsham Museum.