What`s On At Horsham Museum and Art Gallery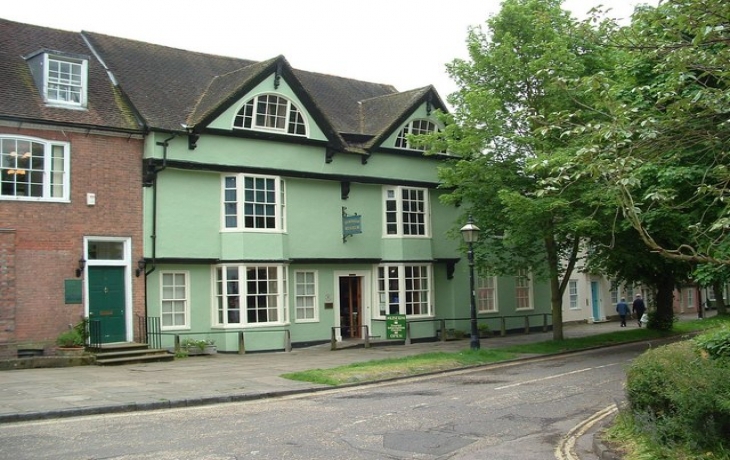 Tuesday 12 November 2019
Five free exhibitions at Horsham Museum, 9 Causeway, Horsham, RH12 1HE (01403 254959).

10.00am - 5.00pm. Entry free.

• Post War Euphoria

2019 marks the centenary of the end of World War One. Using dress, paintings, posters, photographs and objects this exhibition looks at how Horsham District marked the end and look forward to a new beginning. Was the hope realised or crushed?

This unusual exhibition will help answer the question by revealing what went on when the bullets stopped and peace had a chance.
Alongside the exhibition a new book will be launched by local author Gary Cooper: Collyers Horsham Grammar School casualties in two World Wars. It will be sold at Horsham Musuem and a book signing event will take place, with dates to be confirmed in due course.

Until the 11th of January

• Splashes of Artistic Excellence: Cherry Parsons

Small, bright, vibrant Splashes of artistic excellence are on show this year in the temporary exhibition space on the ground floor. Showcasing recent work by: Cherry Parsons: Until the 3rd of January

• Below the Belt - Costume Exhibition

An eclectic selection of the many types of clothing worn below the waist, taking in underwear, footwear and most layers in between.

Until the 31st of December.

• Colourful Places - the Multi-Coloured District by Sarah Duffield

One of the highlights of the year will be the beautiful exhibition by Sarah Duffield whose paintings have captured in her unique way, the colour, vibrancy and picturesque scenery of Horsham District. Showcasing in public for the first time will be the four specially commissioned views of the District along with paintings and prints for sale.

Until the 14th December

• The Kingdom of Snow & Ice by Wendy & Michael Ball

This exhibition is filled with beautiful photographs taken by Sussex-based husband and wife, Wendy and Michael Ball. The photographs in the exhibition were taken during a visit to Svalbard located off the coast of Norway, near to the North Pole. Wendy and Michael were part of a group of just 12 photographers to get a place on the Arctic trip and felt privileged to have the opportunity to capture their encounters with the amazing animals whose existence is threatened by the actions of humanity. Printed onto aluminium dibond, the photographs are crisp and clear, allowing you to imagine that you are there at the moment the image was captured.

Until the 14th of December

Upcoming.....

• A Flock of Sparrows – celebrating the life of Dr Geoffrey Sparrow; a comic genius

Dr Geoffrey Sparrow arrived in Horsham 100 years ago, setting up in practice. Along with his medical skill he brought great artistic talent and flair for capturing life as lived in the District in the 1930-60s. His genius was capturing in a few strokes, on the back of napkins, envelopes and the more formal painting, the humour of life. He follows in the tradition of Rowlandson, but without the cutting edge.

Dr Geoffrey Sparrow was a well liked and respected doctor in the Horsham area and a devoted huntsman - in his autobiography Foxes and Physic he states "in such an atmosphere of red coats, horses, hounds, terriers and old sporting prints on the wall I became thoroughly soaked in the tradition of fox hunting and have always held old Jorrocks' opinion that all time not spent in hunting is wasted"; he was also a talented caricaturist.

Sparrow was born in Devon in 1887. He studied medicine at Cambridge and St Bartholomew's Hospital, London. He said that going into medicine was "something had to be chosen…I was offered the law, medicine or the church: didn't like an uncle who was a solicitor, so that was out; our parson was rather stout and greasy and preached long and dull sermons, and away with that, so there remained medicine." Sparrow served with distinction as a Surgeon Lieutenant in the First World War. He was awarded the Military Cross along with a number of other medals; although he wrote about his military experiences, he never gave the reason why he was awarded the MC. After the Great War, he moved to Horsham and at the age of 53, served again in the Second World War in both Europe and Africa.

In the post war years Dr Sparrow was a prolific sketcher, caricaturist, print maker and watercolour artist, his subjects largely involved hunting scenes. His fame as an artist spread, and though people knew of his medical background, few knew about his war record and achievements. The Imperial War Museum, London now has his First World War diaries in their collections illustrated by Sparrow with comic sketches. Dr Sparrow died in 1969.

21st of December – 22nd of February

Click here to see what else is on this week.

Picture © copyright Paul Shreeve: Horsham Museum.