What`s On At Horsham Museum and Art Gallery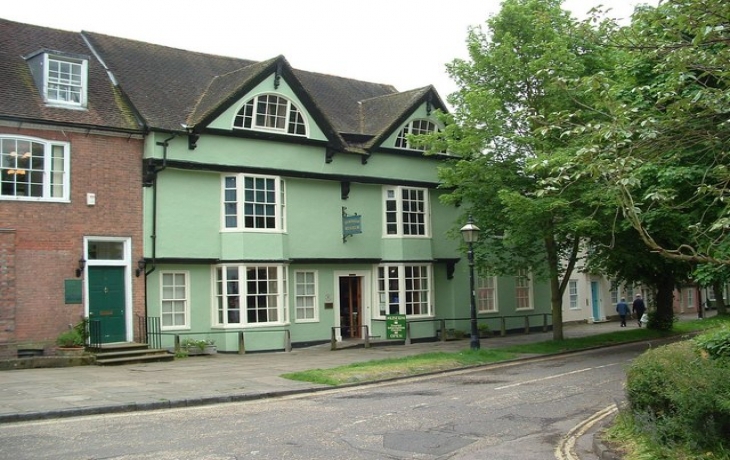 Monday 06 April 2020
Museum closed for the time being...

Four free exhibitions at Horsham Museum, 9 Causeway, Horsham, RH12 1HE (01403 254959).

10.00am - 5.00pm. Entry free.

• John R Abbey - Horsham's Greatest Book Collector

Thanks to e-books, people are discovering the book as a physical object, beautiful print, stunning pictures attractive bindings.

For over 30 years one time Storrington resident Major J R Abbey built up one of the greatest collections of books based on those attributes. This small exhibition celebrates his passion with books and photographs. Major Abbey died on Christmas eve 1969.

Until the 28th of March

• Causeway House, Horsham: 600 Years and Counting

Now home to Horsham Museum and Art Gallery this house began its life 600 years ago as an office, workshop for a medieval merchant, later in middle age becoming a tailors home, before in its more mature years helping out in the war effort, 1940s and 50s civil defence rather than Home Guard. Its rich and varied life has been etched in to its "skin and bones".

This exhibition celebrates its 600 birthday by revealing its hidden history and just like "Who do you think you are" there are some surprises.

Until the 21st of March

• Highlights from the Archives

Horsham Museum & Art Gallery is home to thousands of photographs that depict the people and places of Horsham District, as well as images brought back to Horsham from around the world. The images range from sports team photos, travel souvenirs and family portraits, to street surveys and records of buildings. The photographic collections are an extremely valuable resource for local historians as they chart the changing fashions, activities, landscapes and sights of the area and its people.

In order to highlight the variety and importance of the photographic collections museum staff and volunteers have each selected a small number of images that are of particular interest to them. Each panel in the exhibition is dedicated to the selections of one member of the team, and they explain, in their own words, why they have made their choices.

Until the 18th of April.

• Alison Milner-Gulland - A Life in Art

Always changing, inspired by her surroundings, the past and the present, Washington based artist Alison Milner-Gulland has created an outstanding contribution to the artistic culture of the region.
Horsham Museum & Art Gallery are holding a major retrospective of this much loved and admired artist, with artwork selected by her friend Rupert Toovey, of Toovey's Auctioneers, that showcases her talent.

Until the 27th of June.

Upcoming exhibitions.....

• Radically Different Landscapes: The New Art of Robin Alexander Elliott

Developing and evolving his traditional techniques of landscape painting Robin's art shifted dramatically from traditional landscape works to these new inspired architectural, regional scenes. These works are simplified executions of nature and refined representations that express a deep personal response to the terrain and the wonders of nature. It is a truly inspirational show that reveals an artist at the top of his profession.

21st March – 23rd May

Click here to see what else is on this week.

Picture © copyright Paul Shreeve: Horsham Museum.