What`s On At Horsham Museum and Art Gallery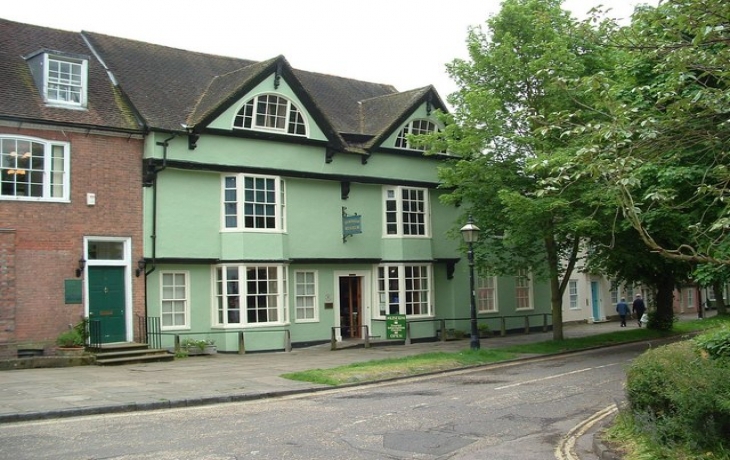 Saturday 18 January 2020
Five free exhibitions at Horsham Museum, 9 Causeway, Horsham, RH12 1HE (01403 254959).

10.00am - 5.00pm. Entry free.

• Boom and Bust: Horsham after the Great War

The first decade after the First World War was one of great change throughout Britain, and Horsham was no exception. A new exhibition at Horsham Museum and Art Gallery, Boom and Bust: Horsham after the Great War, will look at the developments and events that took place during the 1920s, and how they affected the town and the people that lived here.

Until the 21st of February

• John R Abbey - Horsham's Greatest Book Collector

Thanks to e-books, people are discovering the book as a physical object, beautiful print, stunning pictures attractive bindings.

For over 30 years one time Storrington resident Major J R Abbey built up one of the greatest collections of books based on those attributes. This small exhibition celebrates his passion with books and photographs. Major Abbey died on Christmas eve 1969.

Until the 28th of March

• A Flock of Sparrows – celebrating the life of Dr Geoffrey Sparrow; a comic genius

Dr Geoffrey Sparrow arrived in Horsham 100 years ago, setting up in practice. Along with his medical skill he brought great artistic talent and flair for capturing life as lived in the District in the 1930-60s. His genius was capturing in a few strokes, on the back of napkins, envelopes and the more formal painting, the humour of life. He follows in the tradition of Rowlandson, but without the cutting edge.

Dr Geoffrey Sparrow was a well liked and respected doctor in the Horsham area and a devoted huntsman - in his autobiography Foxes and Physic he states "in such an atmosphere of red coats, horses, hounds, terriers and old sporting prints on the wall I became thoroughly soaked in the tradition of fox hunting and have always held old Jorrocks' opinion that all time not spent in hunting is wasted"; he was also a talented caricaturist.

Sparrow was born in Devon in 1887. He studied medicine at Cambridge and St Bartholomew's Hospital, London. He said that going into medicine was "something had to be chosen…I was offered the law, medicine or the church: didn't like an uncle who was a solicitor, so that was out; our parson was rather stout and greasy and preached long and dull sermons, and away with that, so there remained medicine." Sparrow served with distinction as a Surgeon Lieutenant in the First World War. He was awarded the Military Cross along with a number of other medals; although he wrote about his military experiences, he never gave the reason why he was awarded the MC. After the Great War, he moved to Horsham and at the age of 53, served again in the Second World War in both Europe and Africa.

In the post war years Dr Sparrow was a prolific sketcher, caricaturist, print maker and watercolour artist, his subjects largely involved hunting scenes. His fame as an artist spread, and though people knew of his medical background, few knew about his war record and achievements. The Imperial War Museum, London now has his First World War diaries in their collections illustrated by Sparrow with comic sketches. Dr Sparrow died in 1969.

Until the 7th of March.

• Causeway House, Horsham: 600 Years and Counting

Now home to Horsham Museum and Art Gallery this house began its life 600 years ago as an office, workshop for a medieval merchant, later in middle age becoming a tailors home, before in its more mature years helping out in the war effort, 1940s and 50s civil defence rather than Home Guard. Its rich and varied life has been etched in to its "skin and bones".

This exhibition celebrates its 600 birthday by revealing its hidden history and just like "Who do you think you are" there are some surprises.

Until the 21st of March

• Highlights from the Archives

Horsham Museum & Art Gallery is home to thousands of photographs that depict the people and places of Horsham District, as well as images brought back to Horsham from around the world. The images range from sports team photos, travel souvenirs and family portraits, to street surveys and records of buildings. The photographic collections are an extremely valuable resource for local historians as they chart the changing fashions, activities, landscapes and sights of the area and its people.

In order to highlight the variety and importance of the photographic collections museum staff and volunteers have each selected a small number of images that are of particular interest to them. Each panel in the exhibition is dedicated to the selections of one member of the team, and they explain, in their own words, why they have made their choices.

Until the 18th of April.

Click here to see what else is on this week.

Picture © copyright Paul Shreeve: Horsham Museum.