Singin` In The Rain - Day 1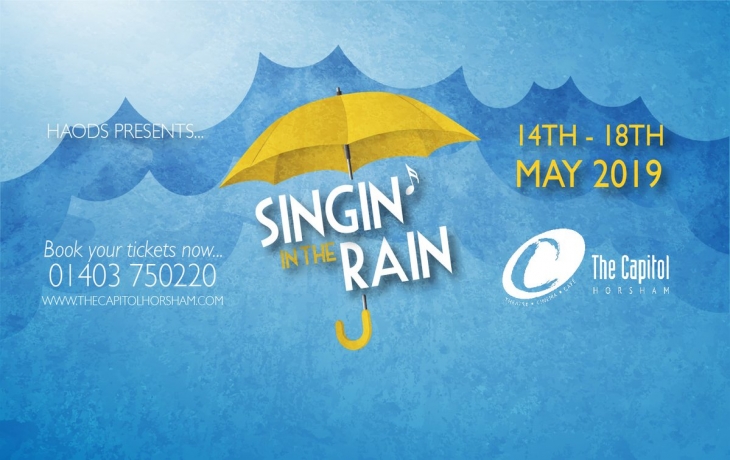 Tuesday 14 May 2019
With all the ingredients of a great Hollywood classic, this HAODS high energy adaptation of the celebrated and beloved 1950s film features a never ending stream of memorable favourite songs including 'Good Morning', 'Make 'Em Laugh', 'All I Do Is Dream of You' and of course not forgetting the title hit- 'Singin' in the Rain'.

7.30pm at the Capitol, North Street, Horsham RH12 1RG.

Tickets: £19, concessions £17.50, from the box office 01403 750220 or book online. Also on the 15th, 16th, 17th and 18th of May.

Click here to see what else is on this month.