Comedy Night at the Roffey Club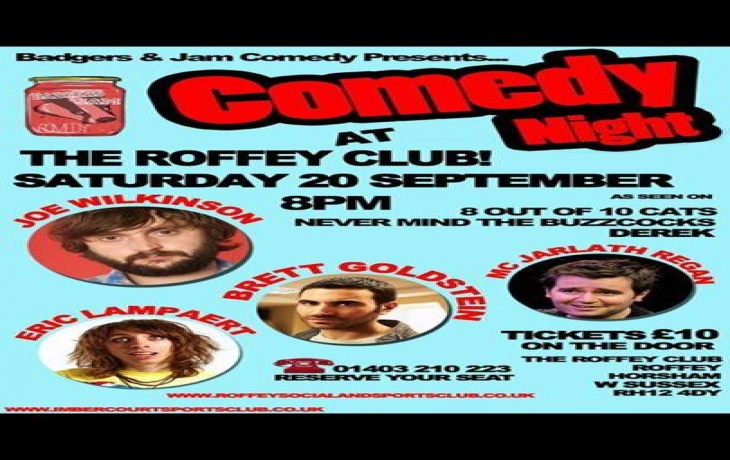 Saturday 20 September 2014
Star line-up - Comedy night at the Roffey Club.

Featuring:

'¢ Joe Wilkinson
'¢ Brett Goldstein
'¢ Eric Lampaert
'¢ Jarlath Regan - MC

Click on each name to watch them in action.

8.00pm at the Roffey Club, Spooners Road, Roffey, Horsham RH12 4DY.

Tickets £10 on the door or call 01403 210223 to book.