Horsham Gin Club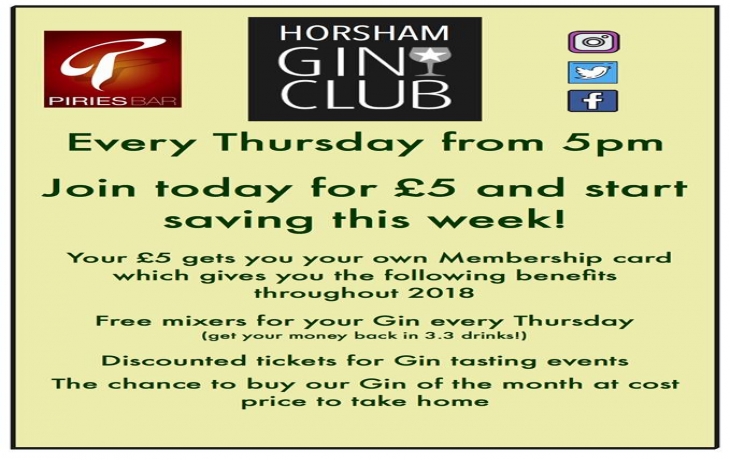 Thursday 31 October 2019
Join the Gin Club for £5. Over 100 different gins available, gin tasting boards, gin cocktails and games of GingGo. Your membership card gets you free mixers for your gin for the entire year - more information here

From 5.00pm, every Thursday

Piries Bar, 15 Piries Place, Horsham RH12 1NY (01403 267846).

Click here and scroll down to see what`s on over the next few days.