Bumps and Babies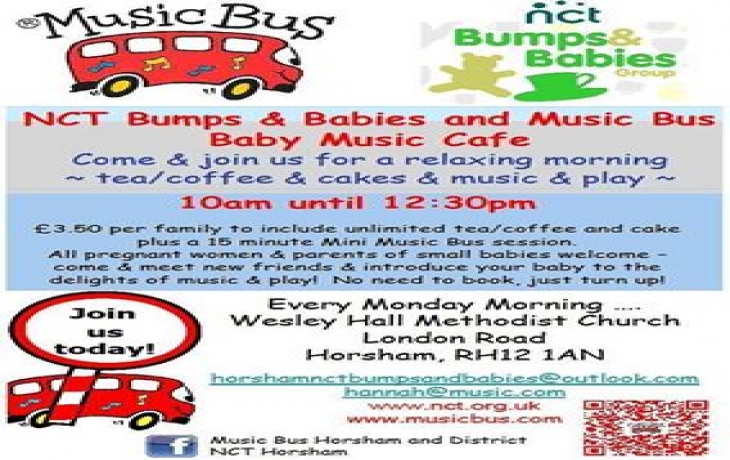 Monday 18 November 2019
NCT coffee morning for mums to be and mums with babies - in partnership with Music Bus.

10.00am - 12.30pm. Wesley Hall Methodist Church, London Road, Horsham RH12 1AN.

£3.50 per family to include unlimited tea, coffee and cake plus a 15 minute Mini Music Bus session.

All pregnant women and parents of small babies welcome.
No need to be an NCT member. Just drop in.

Click here to visit our Parents & Children page and click here and scroll down to see what`s on over the next few days.